Office Hours and Information
Monday:
9:00 - 6:00


Tuesday: 9:00 - 2:00
Wednesday: 9:00 - 6:00
Thurs.: Closed
Friday: 9:00 - 6:00
All actual closing times are schedule based and may differ from listed times
for emergencies, please leave a message and
we will get back to you ASAP

Call Bonnie today for your Chiropractic and / or Massage / Energy Therapy Appointments today. 413-499-2419
or email us at ColtsFamChiro@gmail.com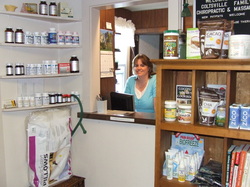 Insurance
HEALTH INSURANCE We will gladly call to verify benefits on your insurance and secondary insurances. However, benefits quoted to us by your insurance (s) are not a guarantee of payment. Payment will be due by you at the time of service for any non-covered services, deductibles, co-insurances or co-pays.


PATIENTS WITHOUT INSURANCE We offer a variety of financial arrangements, all of which are case dependent. We accept Cash, Visa, MasterCard, Flex Pay and checks to cover all services rendered.


For your convenience

WORKERS COMPENSATION AND AUTOMOBILE ACCIDENT CLAIMS ARE HANDLED DIRECTLY THRU OUR OFFICE. MASSAGE IS BILLABLE FOR AUTOMOBILE ACCIDENTS WITH REFERRAL FROM DR. BELANGER

Call Bonnie today for more information on our fees and insurance participation.
---